It has been a month since World IPv6 Launch saw Internet service providers (ISPs), home networking equipment manufacturers, and web companies around the world getting together to permanently enable IPv6 for their products and services. IPv6 is the successor to the current Internet Protocol, IPv4, and is critical to the Internet's continued growth as a platform for innovation and economic development.
IPv4 has approximately four billion IP addresses (the sequence of numbers assigned to each Internet-connected device). The explosion in the number of people, devices, and web services on the Internet means that IPv4 is running out of space. IPv6, the next-generation Internet protocol which provides more than 340 trillion, trillion, trillion addresses, will connect the billions of people not connected today and will help ensure the Internet can continue its current growth rate indefinitely.
With this in mind, new home and business networking products, especially IPv6-enabled wireless routers, are being released by manufacturers leaving customers to decide which one is best to go for. To point you in the right direction we have put together a 'Top 5 IPv6 Wireless Routers' list to help you.
D-Link DIR-645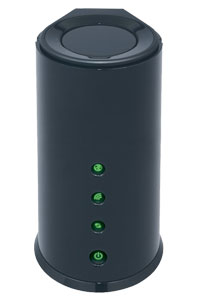 One of the first IPv6 wireless routers to hit the market, the D-Link DIR-645 Wireless Gigabit Broadband Whole Home Router is designed to handle large home networks with multiple wired or wireless devices. Featuring SmartBeam technology and with 4 Gigabit Ethernet ports, you can connect your favourite entertainment devices providing users with wireless data transfer speeds of up to 300Mbps. Furthermore, the DIR-645 is also a D-Link Green router, which is as good for your wallet as it is for the environment. The D-Link DIR-645 Whole Home Router is designed to conserve energy, protect our environment from harmful substances and reduce waste by using recyclable packaging - making it an ideal choice.
D-Link DIR-657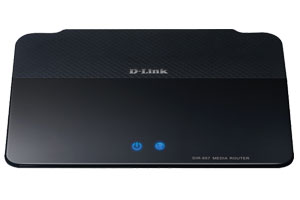 The D-Link DIR-657 Amplifi Gigabit Wireless-N Broadband Router is also one of D-Link's flagship IPv6 wireless routers and comes packed with similar features and performance as the DIR-645. Unlike the DIR-645, with its SmartBeam technology and directional antennas, the DIR-657 is a sleek looking router still capable of powering your bandwidth hungry devices.
Asus RT-N56U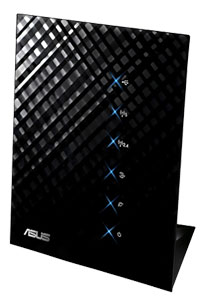 The Asus RT-N56U Black Diamond Simultaneous Dual-Band Wireless-N Fibre Broadband Router, ideal for fibre connections, is a revolutionary new Dual-Band Wireless Fibre Router which combines a series of cutting-edge and powerful technologies to offer you an ideal internet and wireless package, complete with striking design. The Dual-Band feature allows for lag-free entertainment using simultaneous 2.4GHz and 5GHz bands to reach speeds of up to 300Mbps concurrently with compatible 802.11n devices. Like the D-Link routers, the Asus RT-N56U is also IPv6 ready but is more expensive.
Asus RT-N66U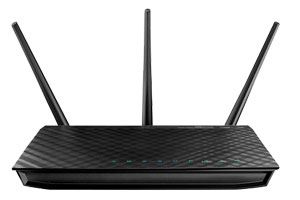 At the high-end of the wireless router market, being IPv6-ready, is the Asus RT-N66U Simultaneous Dual-Band Wireless-N Fibre Broadband Router which ASUS say is the next generation of Ultra-fast routers for lag-free Online Gaming and media streaming. Being dual-band, the Asus RT-N66U features three spatial streams using MIMO technology which allows the Router to achieve a maximum theoretical throughput of up to 450Mbps (900Mbps combined) which is up to 50% faster in speed and 60% in increase in range over standard 300Mbps wireless 802.11N. For the extra cost, the Asus RT-N66U Simultaneous Dual-Band Wireless-N Fibre Broadband Router is a great solution for media entertainment enthusiasts.
Buffalo WZR-D1800H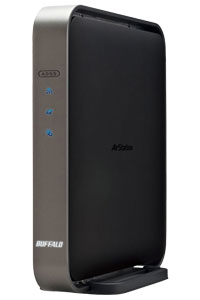 For those who like to be ahead of the game when it comes to technology, the Buffalo WZR-D1800H AC1300 Simultaneous Dual-Band Wireless AC Broadband Router is one of the first Wireless AC products to hit the market and is also IPv6 ready. Supporting the latest 802.11ac standard, the WZR-D1800H can reach speeds of up to 1.3Gbps. We will see a lot more Wireless AC products released in the coming months and years but for now you can enjoy fast speeds and lag-free entertainment with the Buffalo WZR-D1800H which is also future-proofed to cope with inevitable increased connection speeds.